My Blog
Posts for: April, 2014
By Dental Perfections
April 24, 2014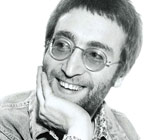 Lots of people collect Beatles memorabilia, but one Canadian dentist took this hobby to new heights recently when he paid $31,200 for John Lennon's molar at auction. According to published reports, Lennon had given the extracted tooth to his housekeeper as a souvenir in the 1960s after coming home from the dentist's office. The molar was discolored and had a cavity, according to the dentist who purchased it after the housekeeper's family put it up for bids. "For the cavity to be this large he probably wasn't seeing a dentist that regularly," the dentist said. His brushing and flossing routine may not have been that conscientious either!
For healthy teeth, it's important to have a good daily oral hygiene routine at home and regular professional cleanings here at the office. Our hygienist will scale your teeth to remove hard deposits (tartar), and polish them to remove stains for a wonderful, extra-clean feeling.
Dental hygienists are trained to do lots of other things to promote your oral health besides cleaning your teeth. They can check the skin in and around your mouth looking for any suspicious bumps, sores, etc., that may need further evaluation. They will also evaluate your periodontal health ("peri" – around; "odont" – tooth), checking for signs of gum inflammation and bleeding (gingivitis). And they monitor teeth for signs of decay, which is actually the world's most widespread disease.
Cavities, or dental caries as it is also known, are the most notable consequences of tooth decay. Left untreated, caries can lead to pain and tooth loss. John Lennon's dentist must have believed there was nothing more to be done for the badly decayed molar that later went on to fetch such a high price.
Unless you're a rock star, your teeth are worth a lot more in a healthy and functioning state — inside your mouth! So if it's been a while since your last appointment, please come in and see us. Remember: Good dental health is priceless.
If you would like more information on tooth decay, please contact us or schedule an appointment for a consultation. You can also learn more by reading the Dear Doctor magazine article, "Tooth Decay." Dear Doctor also has more on the "Dental Hygiene Visit."
By Dental Perfections
April 09, 2014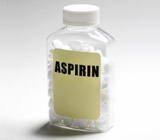 Acetylsalicylic acid (ASA), better known as aspirin, is an effective pain reliever and fever reducer. More recently, its anti-inflammatory properties have become part of the management of cardiovascular disease. But while regular use may benefit your general health, it could complicate your dental care.
Aspirin helps reduce inflammatory pain or fever by blocking the body's formation of prostaglandins, chemicals that contribute to inflammation after trauma or injury. It also prevents blood platelets from sticking and clumping together. While this can prolong normal bleeding and bruising, it also helps the blood move freely through narrowed or damaged blood vessels, which reduces the risk of heart attack or stroke in at-risk cardiovascular patients. Due to side effects from prolonged aspirin use like kidney damage, stomach bleeding, or ulceration, physicians normally prescribe a low aspirin dosage (81 milligrams) to minimize these effects.
Because of its effect on bleeding and clotting, it's important that every member of your healthcare team — including your dentist — knows how much and how often you take aspirin. The change it causes in your body's clotting mechanism may also affect how dental procedures are carried out; by knowing you take aspirin regularly we can take extra precautions to ensure your safety.
In fact, if you've been prescribed aspirin for a heart condition, you may be tempted to stop taking it before a dental procedure out of fear of profuse bleeding. This is highly unadvisable — the sudden discontinuation could increase your risk of heart attack, stroke or even death. You should only discontinue aspirin treatment at the direction of your prescribing physician.
Another aspirin-related effect may involve your gums and other soft tissues. You may notice gum tissue bleeding after brushing or flossing; while this is normally a sign of periodontal gum disease, it could also be the result of your aspirin therapy. The only way to know for sure is to schedule a visit with us to examine your gums.
When it comes to aspirin or other blood-related therapies, the key is to communicate your health status with us, including all medications you are taking. With that knowledge we can provide you with the most informed and safest dental care we can.
If you would like more information on the effects of aspirin on your dental care, please contact us or schedule an appointment for a consultation. You can also learn more about this topic by reading the Dear Doctor magazine article "Aspirin: Friend or Foe?"