My Blog
Posts for: September, 2017
By Dental Perfections, Inc.
September 27, 2017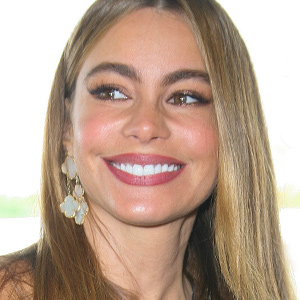 A woman as gorgeous and funny as Sofia Vergara surely planned to be a model and actress from the get-go, right? Wrong! Sofia's first career choice actually was to be… a dentist! That's right, the sexy star of TV's Modern Family actually was only two semesters shy of finishing a dental degree in her native Columbia when she traded dental school for the small screen. Still, dental health remains a top priority for the actress and her son, Manolo.
"I'm obsessed," she recently told People magazine. "My son thinks I'm crazy because I make him do a cleaning every three months. I try to bribe the dentist to make him to do it sooner!"
That's what we call a healthy obsession (teeth-cleaning, not bribery). And while coming in for a professional cleaning every three months may not be necessary for everyone, some people — especially those who are particularly susceptible to gum disease — may benefit from professional cleanings on a three-month schedule. In fact, there is no one-size-fits-all approach to having professional teeth cleanings — but everyone needs this beneficial procedure on a regular basis.
Even if you are meticulous about your daily oral hygiene routine at home, there are plenty of reasons for regular checkups. They include:
Dental exam. Oral health problems such as tooth decay and gum disease are much easier — and less expensive — to treat in the earliest stages. You may not have symptoms of either disease early on, but we can spot the warning signs and take appropriate preventive or restorative measures.
Oral cancer screening. Oral cancer is not just a concern of the middle aged and elderly — young adults can be affected as well (even those who do not smoke). The survival rate for this deadly disease goes up tremendously if it is detected quickly, and an oral cancer screening is part of every routine dental visit.
Professional teeth cleaning. Calcified (hardened) dental plaque (tartar or calculus) can build up near the gum line over time — even if you brush and floss every day. These deposits can irritate your gums and create favorable conditions for tooth decay. You can't remove tartar by flossing or brushing, but we can clear it away — and leave you with a bright, fresh-feeling smile!
So take a tip from Sofia Vergara, and don't skimp on professional cleanings and checkups. If you want to know how often you should come in for routine dental checkups, please contact us or schedule an appointment for a consultation. You can learn more in the Dear Doctor articles "Dental Hygiene Visit" and "Dental Cleanings Using Ultrasonic Scalers."
By Dental Perfections, Inc.
September 12, 2017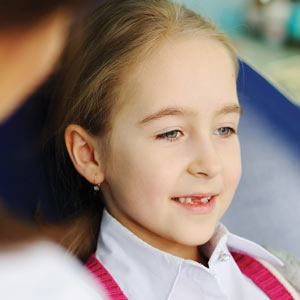 When you think orthodontics, you may instantly picture braces or clear aligners worn by teenagers or adults. But there's more to orthodontics than correcting fully developed malocclusions (poor bites). It's also possible to intervene and potentially reduce a malocclusion's future severity and cost well beforehand.
Known as interceptive orthodontics, these treatments help guide jaw growth in children while mouth structures are still developing and more pliable. But timing is critical: waiting until late childhood or puberty could be too late.
For example, we can influence an upper jaw developing too narrowly (which can cause erupting teeth to crowd each other) with an expander appliance placed in the roof of the mouth. The expander exerts slight, outward pressure on the upper jaw bones. Because the bones haven't yet fused as they will later, the pressure maintains a gap between them that fills with additional bone that eventually widens the jaw.
Functional appliances like the Herbst appliance influence muscle and bone development in the jaws to eventually reshape and reposition them. The Herbst appliance utilizes a set of metal hinges connected to the top and bottom jaws; when the patient opens and closes their jaws the hinges encourage the lower jaw to move (and eventually grow) forward. If successful, it could help a patient avoid more invasive treatments like tooth extraction or jaw surgery.
Some interceptive objectives are quite simple in comparison like preserving the space created by a prematurely lost primary tooth. If a child loses a primary tooth before the incoming permanent tooth is ready to erupt, the nearby teeth can drift into the empty space. Without enough room, the permanent tooth could erupt out of position. We can hold the space with a simple loop device known as a space maintainer: usually made of acrylic or metal, the device fits between adjacent teeth and prevents them from drifting into the space until the permanent tooth is ready to come in.
Interceptive orthodontics can have a positive impact on your child's jaw development, now and in the future. For these techniques to be effective, though, they must begin early, so be sure your child has a complete orthodontic evaluation beginning around age 7. You may be able to head off future bite problems before they happen.
If you would like more information on orthodontic treatments, please contact us or schedule an appointment for a consultation.