My Blog
Posts for: December, 2019
By Dental Perfections, Inc.
December 12, 2019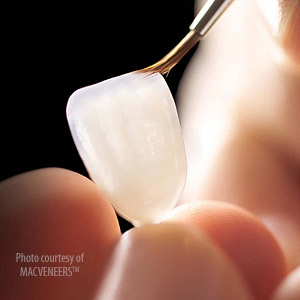 Getting a new smile doesn't have to be an elaborate affair. If your teeth have minor to moderate chips, stains or tooth gaps, dental veneers could be the answer. These thin wafers of dental porcelain mask tooth imperfections and completely change your smile's dynamic—and without a huge impact to your wallet.
To achieve that effect, though, your personal set of veneers will require the expertise of both your dentist and a dental lab technician to design and create your veneers. And while there are numerous considerations in achieving a truly life-like appearance with veneers, one of the most important is their color.
We always associate the color white with teeth. And while it is the dominant hue, actual tooth color is more complex. An individual tooth is comprised of multiple shades and tints, that range in variation from its biting edge to the gums. Likewise, tooth color in general can differ from person to person.
Your dentist must take these individual color variations into account while designing your new veneers, especially if you'll be getting them for some but not for all your teeth. In that case, it's important for the veneer color to blend seamlessly with the color of your natural teeth without veneers.
Your new smile expectations and desires are also important and should be considered when designing veneer coloring. For instance, do you want a more natural look—or would you prefer a smile with more "dazzle"? This could have an impact on color.
Your dentist takes all of this information (including your input) and communicates it clearly to the dental lab technician creating the veneers. That process is a combination of both science and artistry, using a variety of techniques to achieve an accurate, life-like texture and color result. For example, a technician may paint the edges of the veneers with a ceramic paste that when cured produces a life-like translucency.
This meticulous attention to color detail is necessary to create beautiful veneers that look natural. If the color is right, you're sure to enjoy the change your veneers bring to your smile for many years to come.
If you would like more information on transforming your smile with dental veneers, please contact us or schedule an appointment for a consultation. You can also learn more about this topic by reading the Dear Doctor magazine article "Porcelain Veneers: Your Smile—Better Than Ever."
By Dental Perfections, Inc.
December 02, 2019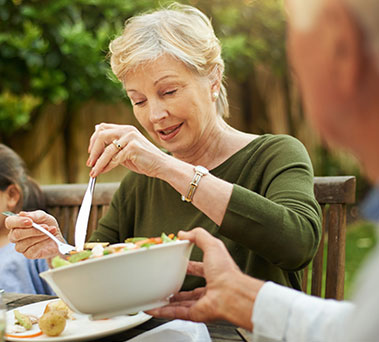 As with most Western countries, we in the U.S. love our carbs. While fats and proteins make an appearance in our diets, many of us go full-tilt on sugars, starches and fibers.
Regardless of what some diet gurus say, we do need these organic compounds to generate energy for our cells. But carbs can also fuel inflammation: This is a mechanism in the body that isolates and protects healthy tissues from damaged tissues or toxins. Chronic inflammation, though, contributes to systemic conditions like diabetes, heart disease and, yes, gum disease.
And it's not just a matter of too many carbs in your diet. Not all carbs are equal: Some can actually stimulate inflammation, making conditions like gum disease worse. Others, though, might actually help decrease inflammation.
So, in terms of your gum health in particular, how do you know which carbs are better for you and which are worse?
It depends on their ranking on the glycemic index, a measure of how fast the body digests a particular carbohydrate to form glucose, the blood sugar that fuels our cells. The faster the digestion (higher on the glycemic index), the more likely they'll overload the bloodstream with glucose, requiring the release of the hormone insulin to bring the levels back to normal. Continuous insulin increases ultimately lead to higher inflammation.
High glycemic foods include those with added sugar, bakery items made with white flour, white rice or mashed potatoes. But there are also carb foods low on the glycemic scale—most vegetables, greens, beans, nuts and whole grains—whose slower digestive rates avoid the big blood sugar spikes and excessive insulin—and actually hinder inflammation.
So, if you want to control inflammation, reduce your consumption of high glycemic foods like chips, French fries, cookies and similar items. Instead, eat low glycemic foods like apples, bulgur wheat products, oatmeal, and other fruits, vegetables, legumes and nuts.
In short: steer clear of processed foods with added sugar, and indulge yourself in fresh "real" food. These also have the added bonuses of minerals, vitamins and antioxidants that keep your body functioning normally. And that can also make a big difference toward keeping your gums healthy and disease-free.
If you would like more information on diet and dental health, please contact us or schedule an appointment for a consultation. You can also learn more about this topic by reading the Dear Doctor magazine article "Carbohydrates Linked to Gum Disease."