My Blog
Posts for tag: dental emergency
By Dental Perfections, Inc.
October 22, 2018
It always seems that illnesses and injuries happen at the most inconvenient times, and problems with your teeth are no exception. Although Dental Perfections has convenient hours to serve the Ewa Beach and Kapolei area, accidents can happen after our office is closed. Below are two common dental issues that require emergency care, and how to manage them.
Avulsion (knocked-out tooth)
A car accident, a sports injury, a fall - any of these can result in a dental avulsion, which means that a tooth has detached from the ligaments surrounding the socket that hold it in in place. Avulsed teeth can be put back in place by your dentist, but emergency dental care is needed immediately to increase the chances of success. One of the best ways you can care for a knocked-out tooth is by having a tooth storage solution on hand in your home. This solution, which can be purchased over-the-counter at most pharmacies, contains the proper pH levels needed to keep the tooth viable. The tooth should be gently placed in this solution - do not scrub or otherwise attempt to remove debris - and brought with you.
Abscess
Dental abscesses are caused by an infection inside a tooth that the body is trying to purge; they are pockets of white blood cells, bacteria and tissue debris that cause pain, tooth sensitivity and swelling. The abscess may develop at the tip of a tooth's root (a periapical abscess) or on the gums near an infected tooth (a periodontal abscess). Both should be treated as a dental emergency.
You can count on Dental Perfections in Kapolei, Hawaii and serving the Ewa Beach area for all your dental care. Contact our office today to schedule an appointment with Dr. Kern Agader!
By Dental Perfections, Inc.
September 16, 2016
Losing or damaging a tooth due to trauma can be a scary and unnerving experience. Equally as frightening is waking up to a severe
toothache or a dental abscess. Knowing how to deal with these situations can help you stay calm and collected and get the treatment you and your condition require. Learn more about what to do after a dental emergency with Dr. Kern Agader at Dental Perfections in Kapolei, HI.
Repairing Your Smile After A Dental Emergency
Lost Tooth: If a tooth becomes dislodged or gets knocked out, it is important to stay calm. If possible, retrieve the lost tooth. Hold it by its crown (top) and do not touch its roots. If the tooth is dirty, rinse it with water, but do not scrub any tissue remaining on the roots. Gently try to replace the tooth into its socket, stopping if this task requires any force or is painful. If this is not possible, store the tooth in a container of milk and see your dentist immediately for the necessary treatment.
Dental Abscess: A dental abscess occurs due to an infected tooth and presents itself as a pimple-like bump located on the gum. If you cannot get in to see your Kapolei dentist immediately, try rinsing your mouth with salt water and applying a cold compress to decrease pain or swelling. Do not "wait it out". Due to its location and severity, the infection can spread to other parts of the body.
Broken or Damaged Tooth: A damaged or broken tooth requires dental care as soon as possible. If your tooth is bleeding, apply gauze to the area to try and stop the bleeding. Use a cold compress to relieve pain or swelling and see your dentist as soon as you can.
Chipped Tooth: A chipped tooth is not always a dental emergency though it can be alarming. If your tooth is chipped and not bleeding or cracked, retrieve the part of the tooth which has chipped off and bring it with you to your dental appointment.
Toothache: A toothache is a sign that decay has reached the inner pulp chamber of your tooth. This usually requires a root canal to clear out the infected tissues. Receiving the proper treatment early can decrease the risk of the tooth breaking or becoming more painful.
To learn more about what to do in a dental emergency, please contact Dr. Agader at Dental Perfections in Kapolei, HI. Call (808) 674-8895 to schedule your appointment with Dr. Agader today!
By Dental Perfections, Inc.
May 17, 2016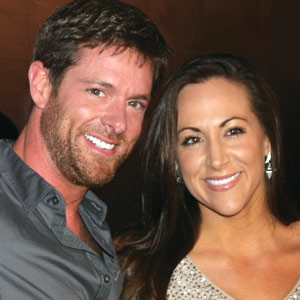 For anyone else, having a tooth accidentally knocked out while practicing a dance routine would be a very big deal. But not for Dancing With The Stars contestant Noah Galloway. Galloway, an Iraq War veteran and a double amputee, took a kick to the face from his partner during a recent practice session, which knocked out a front tooth. As his horrified partner looked on, Galloway picked the missing tooth up from the floor, rinsed out his mouth, and quickly assessed his injury. "No big deal," he told a cameraman capturing the scene.
Of course, not everyone would have the training — or the presence of mind — to do what Galloway did in that situation. But if you're facing a serious dental trauma, such as a knocked out tooth, minutes count. Would you know what to do under those circumstances? Here's a basic guide.
If a permanent tooth is completely knocked out of its socket, you need to act quickly. Once the injured person is stable, recover the tooth and gently clean it with water — but avoid grasping it by its roots! Next, if possible, place the tooth back in its socket in the jaw, making sure it is facing the correct way. Hold it in place with a damp cloth or gauze, and rush to the dental office, or to the emergency room if it's after hours or if there appear to be other injuries.
If it isn't possible to put the tooth back, you can place it between the cheek and gum, or in a plastic bag with the patient's saliva, or in the special tooth-preserving liquid found in some first-aid kits. Either way, the sooner medical attention is received, the better the chances that the tooth can be saved.
When a tooth is loosened or displaced but not knocked out, you should receive dental attention within six hours of the accident. In the meantime, you can rinse the mouth with water and take over-the-counter anti-inflammatory medication (such as ibuprofen) to ease pain. A cold pack temporarily applied to the outside of the face can also help relieve discomfort.
When teeth are broken or chipped, you have up to 12 hours to get dental treatment. Follow the guidelines above for pain relief, but don't forget to come in to the office even if the pain isn't severe. Of course, if you experience bleeding that can't be controlled after five minutes, dizziness, loss of consciousness or intense pain, seek emergency medical help right away.
And as for Noah Galloway:Â  In an interview a few days later, he showed off his new smile, with the temporary bridge his dentist provided… and he even continued to dance with the same partner!
If you would like more information about dental trauma, please contact us or schedule an appointment for a consultation. You can learn more in the Dear Doctor magazine articles "Trauma & Nerve Damage to Teeth" and "The Field-Side Guide to Dental Injuries."